STARTER
Grilled Asparagus with Poached Egg
A great option for brunch or as a starter to a family meal, grilled asparagus with a poached egg is a posh-looking dish that's actually really easy to make.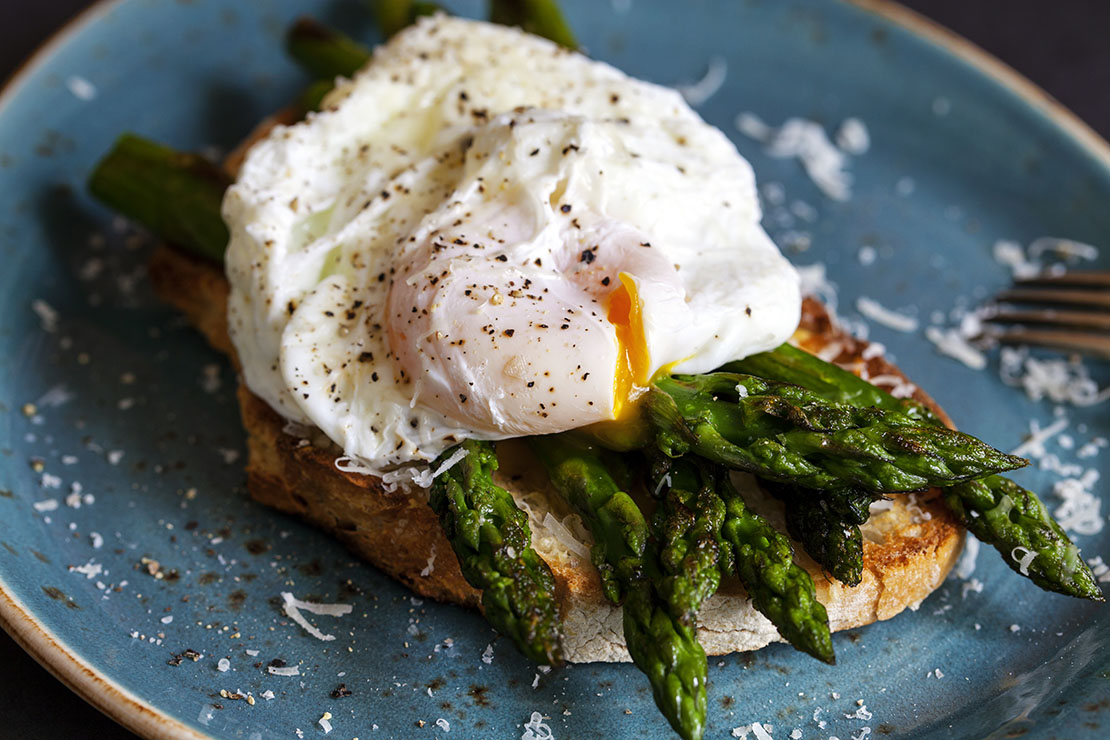 Ingredients
1 slice of sourdough per person
5-7 asparagus spears per person
1 large egg per person
Olive oil
Parmesan
½ teaspoon paprika
Method
Salt a pan of water, bring it to the boil and then leave to simmer.
Toast the sourdough, either using a griddle pan, or under the grill.
Take the asparagus spears, and snap off the firm, woody end. Griddle the asparagus for 2-3 minutes on each side.
While you're griddling the asparagus, drop the eggs into the pan of simmering water to poach for around 3 minutes.
Once everything is ready, place the toast on a serving plate with a drizzle of oil. Place the asparagus on top, sprinkle on the paprika, and then place the poached egg on top. Season and add parmesan to finish.